Welcome to the Idaho Society of Health-System Pharmacists' CE Accreditation, Event Registration and Learning Software Platform!
If you have not already created a Learning ExpressCE account, please take the first step by CREATINGS A NEW USER ACCOUNT WITHIN LEARNING EXPRESS before registering for the program or meeting that you plan to attend! Thank you for your patience with this step!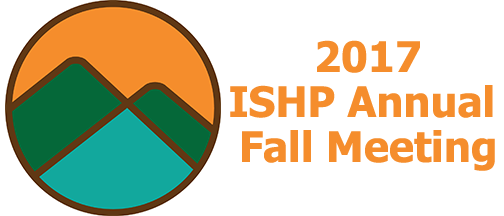 REGISTRATION IS NOW OPEN
See Details on Registration Below
September 29th - October 1st, 2017
Please make sure you register for each session you wish to attend and receive credit for during the upcoming program or meeting. Additional information on how to properly obtain your CE credits will be provided at the meeting, but the requirements are also included in the FAQs and within the registration forms. Please make sure to ensure your information is properly entered in the registration forms as incorrect data may delay receipt of your CE credits
.
Please don't forget to renew or initiate your ISHP membership

.
By becoming a member you receive the benefits of membership and registration savings at all ISHP Meetings, Events, and Education Programs that will more than pay for the cost of your membership.
We would encourage you to take advantage of the ISHP meeting / CE discounts, professional development and networking opportunities that the ISHP provides.

As an ISHP member you gain discounts on registrations fees at all ISHP conferences and CE opportunities. Moreover, your membership helps bring about positive change and a unified voice on issues that are important to you and the industry of pharmacy. If you are interested in receiving discounts on your registration, please click the link below, and become an ISHP member or renew your membership. We greatly appreciate your consideration and we look forward to seeing you at upcoming events and conferences!